Tonight is the PocketCast of Liberty on FTR Radio!
Joining us on tonight's panel:
Pocket Full of Liberty Contributor J. Cal Davenport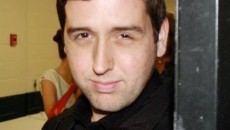 Pocket Full of Liberty Guest Contributor Allan Bourdius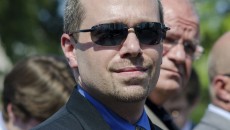 On the docket tonight:
Mitch McConnell handily defeated his Tea Party primary challenger Matt Bevin in last night's Kentucky primaries. What does this say, if anything, about the Tea Party's influence in the future?
Jay Carney claimed that President Obama first learned about the VA scandal from the media, despite evidence saying otherwise. Why does the administration use ignorance as a knee-jerk excuse constantly?
Jill Abramson is no longer the chief at The New York Times. Some reports say this was years in the making. Some reports say that Abramson was fired after inquiring why her male predecessors had higher salaries than she did. What's going on here?
Chipolte no longer allows firearms in their restaurants after some patrons in Texas apparently brought "military-style assault rifles" into one of their locations. Is the blowback justified?
Macklemore made the "brilliant" decision to don a costume resembling an extremely stereotypical Jew last week. What was he thinking?
A personal statement from the host about the "rape list" being circulated around Columbia University's undergraduate colleges.
And we'll wrap up the show with the Lightning Round and Pick of the Week.
LIVE at 10 PM EST on FTR Radio. Don't miss it!