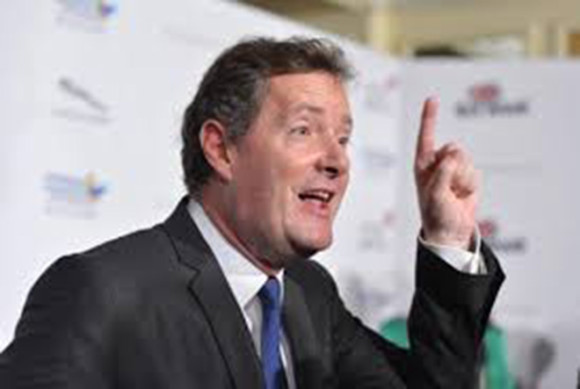 The noted Consitutional Scholar, and CNN talking head was expertly trolled by an Oklahoma State Senator recently:
A Republican state senator in Oklahoma took a swipe at CNN host Piers Morgan by filing pro-gun legislation in Oklahoma that he named  after the vocal gun-control advocate.

Sen. Nathan Dahm filed Senate Bill 1473, or the "Piers Morgan Constitutional  Right to Keep and Bear Arms Without Infringement Act, in order to allow adult  citizens to openly carry without a license, a local Fox News affiliate reported.

"The Second Amendment says the right of the people to keep and bear arms  shall not be infringed, and yet when we require our citizens to jump through  hoops, pay fees  and undergo a process that presumes they're guilty of something until proven  otherwise, their rights are being infringed upon," Mr.  Dahm said in a press release. "Senate Bill 1473 simply says Oklahomans can  carry firearms in all the places currently allowed by law, but they will no  longer be required to obtain a license to do so."

Gun-free zones on public properties  would still be off-limits, should the bill pass, the affiliate reported. The  proposal has been passed on to the state's Senate Public Safety Committee.
Needless to say, Musket Morgan was not amused:
Mr. Morgan responded on Twitter by  inviting the Republican to defend his legislation on air.

After learning of the act, Piers Morgan tweeted "unbelievable" followed by an invitation to Dahm to come on his show to debate the act: "Hi Senator @NathanDahm – come on my show and debate your new 'Piers Morgan Act'. If you have the guts."