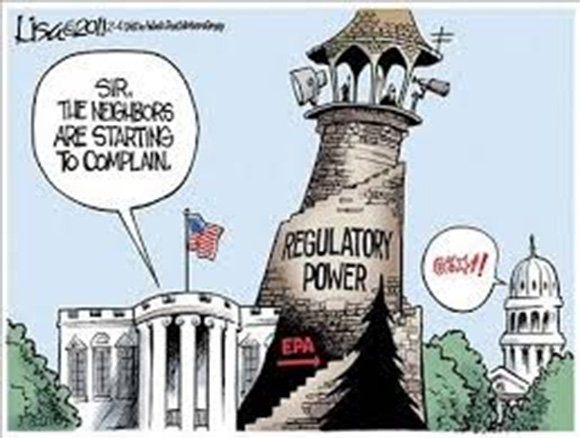 Toto, I have a feeling we're not in Wyoming anymore…
Wyoming Gov. Matt Mead's administration is calling on the Environmental Protection Agency to freeze implementation of its recent decision that over 1 million acres around Riverton remains legally Indian Country.

Wyoming Attorney General Peter Michael wrote Monday to national EPA Administrator Gina McCarthy and Regional Administrator Shawn McGrath in Denver asking them to reconsider the agency's decision.

The EPA ruled last month that a 1905 federal law opening part of the Wind River Indian Reservation to settlement by non-Indians didn't extinguish the land's reservation status.

The EPA addressed the reservation boundary issue in its decision last month that granted an application from the Eastern Shoshone and Northern Arapaho tribes. The tribes had applied to have the reservation treated as a separate state under the federal Clean Air Act.

Three members of the Northern Arapaho Business Council issued statements Monday blasting the state's petition.

Wyoming claims the EPA's analysis of area history is flawed. Michael charged that the federal agency took years to reach its conclusion without sharing its research while Wyoming has only until mid-February to file a legal challenge with a federal appeals court in Denver.

"EPA not only reached the wrong conclusion, but the agency also employed a fundamentally unfair and skewed process, to the detriment of the state and its citizens, in pursuit of its predetermined objective," Michael wrote.

Rich Mylott, spokesman for the EPA in Denver, said Monday the agency is reviewing the state's petition.
Who needs congress when you can rule by decree?  So much for the rule of law being one of the touchstones of Obama's administration.