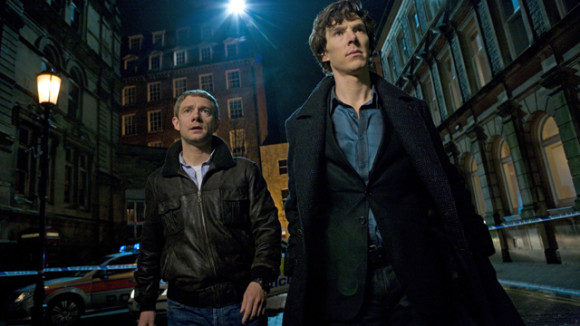 We posted the trailer for season 3 of the show 'Sherlock' but the producers have put together something better – a mini-episode of 'Sherlock' that apparently ties together the events at the end of season two and the start of season three.
Apparently two years have gone by….
Enjoy!
Mark your calendars for January 16th!