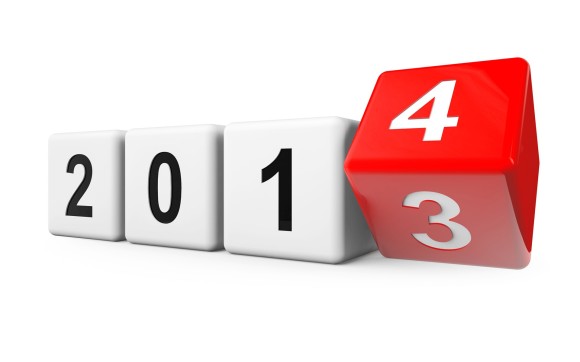 As we close the books on 2013, the time has come for end of the year lists, predictions, person's of the year and of course, winners and losers. Here's some for all sorts of genres from politics and pop culture to tech and sports. Please note that by talking television and movies there will be some spoilers. You've been warned.
Television
Winner: Breaking Bad – Arguably one of the best television drams of all time, the show went out in a blaze of glory presenting viewers with some of the best writing and acting you could ever see on the small screen. Bryan Cranston who was more known as Malcolm In The Middle's Dad and dentist Tim Whatley on 'Seinfeld' turned Walter White from a soft spoken high school chemistry teacher to one of the most ruthless drug dealers in the country. It was phenomenal performance. One of the greatest scenes of the last season is when Hank is on the verge of being killed. Walter still thinks he can save him. Hank looks up at him and says, "You want me to beg? You're the smartest person I ever met and you're too stupid to see — he made up his mind 10 minutes ago."
Winner: Sharknado – The movie was dumb. The special effects were cheesy. The cast was made up of television celebrities, including some from the original 90210 – yet Sharknado was a hit, thanks largely to social media – Twitter in particular. When the movie first aired on SyFy, the social media push was considered to have been a failure. The movie attracted 1.37 million viewers which was slightly less than what SyFy original movies had usually drawn. But it was the second showing where the social media campaign proved successful. It was viewed by 1.89 million people and 2.1 million people the third time it aired, making it the most watched original film in SyFy history.
Loser: Alec Baldwin – Thanks to another one of his homophobic rants, he had a run on MSNBC that lasted all of 5 episodes. Not that it mattered. While Baldwin's first show brought in nearly 700K viewers, that was cut to nearly half several weeks later.  One would think MSNBC was looking for an excuse to ax the low rated show so they could bring back 'Lock-Up.'
Loser: Paula Deen – Though probably not as popular as she was several years ago, her television career came to a crashing halt when it was revealed in a court deposition during a lawsuit by a former employee that she had in the past, used the 'N' word. That she used it was not a basis for any part of the lawsuit and the suit itself was eventually dismissed. However, the damage had been done. Deen's true problem was how she reacted to it. While having nothing but glowing coverage and fandom for years, her publicity people obviously never coached her on how to react to the negative. Her initial responses were awkward and her attempts to play the victim made her look worse.
Movies
Winner: The Conjuring – Horror movies are a dime a dozen. Well made horror movies are very hard to come by these days. In an era of bad remakes and what could be described as "slasher porn", 'The Conjuring' stands out as one of the best horror movies I've seen in a long time. Granted, filmmaker James Wan wasn't breaking new ground here. Similarities to 'The Exorcist' and 'Poltergeist' abound but Wan relied more on mood, sound, tension and design than cheap digital effects for some very effective scares and overall creepiness. More like this please.
Loser: The Lone Ranger – I took part in a consumer survey that showed clips of this movie nearly 7 months before its release. I could tell simply from watching early on this movie was going to be a disaster, and it was. The movie grossed a mere $90 million domestically against a budget of $215 million. Johnny Depp may be able to play a pirate, but the draw on movies such as the 'Pirates' franchise and 'Alice In Wonderland' is not Depp himself, but the movie subject and stories overall. He's not a box office draw and nobody knows who the hell Armie Hammer is.
Sports
Winner: Jimmie Johnson – Say what you want about NASCAR, but Johnson capturing his sixth NASCAR Sprint Cup title is damned impressive, especially in the modern era of racing. Richard Petty won 7 Cup championships back during a time when he would win races being the only care on the lead lap. With more money and tighter standards on the cars, there is no clear dominant driver throughout the year with respect to wins. For example, Jeff Gordon won 13 races in his 1998 championship year. This year, Johnson won 6. Still, the only two names ahead of Johnson right now with more championships is Petty and a guy named Dale Earnhardt. That's winning.
Winner: The Boston Red Sox – It's one thing to win the World Series. But going from last place in 2012 (69-93) to World Series champions (97-65) in 2013 is pretty damned impressive.
Loser: Eli Manning – This pains me as well because I am a Giants fan, but Manning was atrocious this season. The only quarterback to play as many games as Manning with a lower QB rating was the Jets Geno Smith. That's bad. He threw only 17 touchdowns against 26 interceptions. Granted, the Giants had a whole host of issues to deal with including a ton of injuries but it was still painful to watch. The worse was the 15th game of the season against Seattle. The Giants were shut out thanks in part to the FIVE interceptions Manning threw. Ugh.
Loser: NBA Eastern Conference – There are 15 teams in the Eastern Conference. There are 3 with a winning record as of this writing. The Toronto Raptors lead – LEAD!! – the Atlantic Division with a record of 11-15.
Politics
Winner: Senator Ted Cruz – Liberals and Democrats hate him. Ironically, so do many Republicans. While some may have seen Cruz as a "loser" in the aftermath of the government shutdown in October, the subsequent disaster of Obamacare made him stand out as a winner. Yes, I know that Republicans are opposed to Obamacare all around. But no one politician (outside of Mike Lee) warned of what a cluster Obamacare would be more than Cruz. His commitment to his principles, whether one agrees with them or not (or complains about "tactics") is nearly unheard of in the land of "compromise" which is loosely translated as "screwing the taxpayers."
Loser: President Barack Obama – Was there any bigger political loser than Barack Obama in 2013? Fresh off his re-election win, he had big plans for his second term. Instead he became mired in defending The Affordable Care Act and spending the last 3 months pretending Obamacare wasn't burning down around him. Constant last minute changes (without any consultation with Congress) and excuses left Obama with some of the lowest approval ratings of his Presidency.
Winner: George W. Bush – No longer in office, Bush has managed to start to rebuild his reputation after leaving office with approval ratings in the low 30′s. The evidence of this rebound can largely be seen in the vitriol espoused by the left. When Bush appeared on Jay Leno's show in November, the spittle fleck rage tweets were a sight to see. Bush has steadfastly refused to publicly criticize President Obama despite many legitimate opportunities to do so. Vanity Fair even declared the former President to be a "hipster icon."
Losers: Anthony Weiner and Eliot Spitzer – They both lost in their bid to build comebacks. That's all I have to say about that.
And there you have it.
Agree? Disagree? Anything to add that I may have missed?