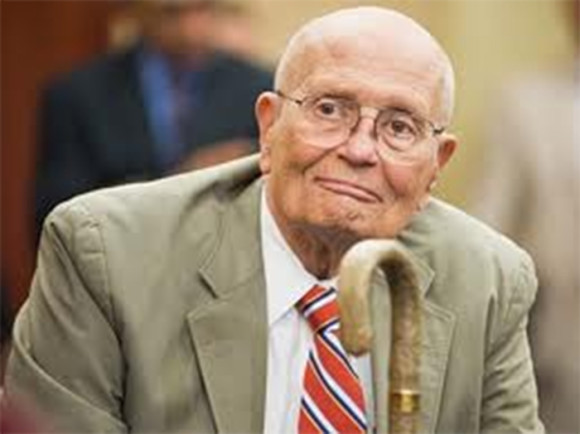 58 Years is Enough.  Poster child for term-limits to retire.
U.S. Rep. John Dingell, the longest-serving member of Congress in American history who mastered legislative deal-making and was fiercely protective of Detroit's auto industry, will announce his retirement on Monday, a person familiar with his plans said.

The person was not authorized to speak publicly ahead of Dingell's announcement.

The 87-year-old Michigan Democrat has served in the U.S. House since winning his late father's seat in 1955. He became the longest serving member of Congress in history on June 7 when he eclipsed the record held by the late Sen. Robert Byrd of West Virginia.

His plans were first reported Monday morning by The Detroit News and the Detroit Free Press.

"I'm not going to be carried out feet first," Dingell told The News. "I don't want people to say I stayed too long."

Dingell is the former chairman of the powerful House Energy and Commerce Committee and the Democrat has been a master of legislative deal-making and staunch advocate for the U.S. auto industry.

Dingell has played a role in a number of major pieces of legislation, including President Barack Obama's health care overhaul and Medicare.
Good riddance.