The PocketCast of Liberty is back on FTR Radio tonight!

Tonight we are joined by:
From the Washington Examiner, Ashe Schow: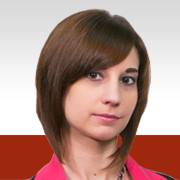 From the Brodigan.tv and parts unknown, John Brodigan.
Topics for tonight include:
1. It's rally around old Hillary already. Any reference to her age is "sexist."
2. The FDA wants to mess with our beer. And it's those really good small brewers that will get hurt the most.
3. In the world of stupid, asking somebody to the prom is now sexual harassment.
4. A Goonies sequel nearly 30 years later?
Listen here at 9pm EST.