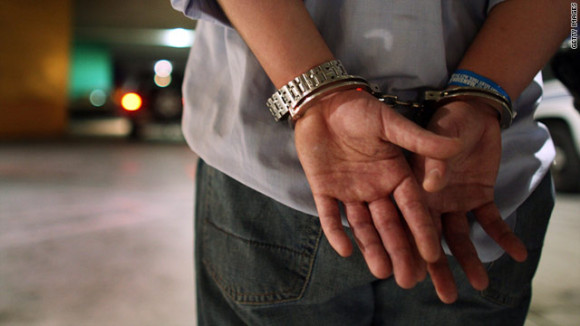 Well this is troubling to say the least:
If the police arrest you, do they need a warrant to rifle through your cellphone? Courts have been split on the question. Last week the Obama administration asked the Supreme Court to resolve the issue and rule that the Fourth Amendment allows warrantless cellphone searches.

In 2007, the police arrested a Massachusetts man who appeared to be selling crack cocaine from his car. The cops seized his cellphone and noticed that it was receiving calls from "My House." They opened the phone to determine the number for "My House." That led them to the man's home, where the police found drugs, cash and guns.

The defendant was convicted, but on appeal he argued that accessing the information on his cellphone without a warrant violated his Fourth Amendment rights. Earlier this year, the First Circuit Court of Appeals accepted the man's argument, ruling that the police should have gotten a warrant before accessing any information on the man's phone.

The Obama Administration disagrees. In a petition filed earlier this month asking the Supreme Court to hear the case, the government argues that the First Circuit's ruling conflicts with the rulings of several other appeals courts, as well as with earlier Supreme Court cases.
This of course would fall into the, "Well if you have nothing to hide" BS defense. But it gets tricky:
But as the storage capacity of cellphones rises, that position could become harder to defend. Our smart phones increasingly contain everything about our digital lives: our e-mails, text messages, photographs, browser histories and more. It would be troubling if the police had the power to get all that information with no warrant merely by arresting a suspect.
Precisely. It would be very easy for police to abuse their authority by making an arrest for something trivial in order to gain access to a cell phone that could very well contain information about more serious crimes.
Get a warrant.