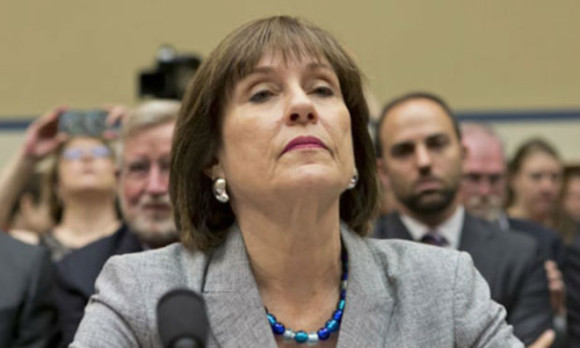 This is what happens when you appoint an Obama donor to investigate the IRS for targeting groups critical of Obama… more IRS targeting of groups critical of Obama.  Then again, I'm sure just another low-level employee is to blame.
In a famously left-leaning Hollywood, where Democratic fund-raisers fill the social calendar, Friends of Abe stands out as a conservative group that bucks the prevailing political winds.

A collection of perhaps 1,500 right-leaning players in the entertainment industry, Friends of Abe keeps a low profile and fiercely protects its membership list, to avoid what it presumes would result in a sort of 21st-century blacklist, albeit on the other side of the partisan spectrum.

Now the Internal Revenue Service is reviewing the group's activities in connection with its application for tax-exempt status. Last week, federal tax authorities presented the group with a 10-point request for detailed information about its meetings with politicians like Paul D. Ryan, Thaddeus McCotter and Herman Cain, among other matters, according to people briefed on the inquiry.

The people spoke on the condition of anonymity because of the organization's confidentiality strictures, and to avoid complicating discussions with the I.R.S.

Those people said that the application had been under review for roughly two years, and had at one point included a demand — which was not met — for enhanced access to the group's security-protected website, which would have revealed member names. Tax experts said that an organization's membership list is information that would not typically be required. The I.R.S. already had access to the site's basic levels, a request it considers routine for applications for 501(c)(3) nonprofit status.