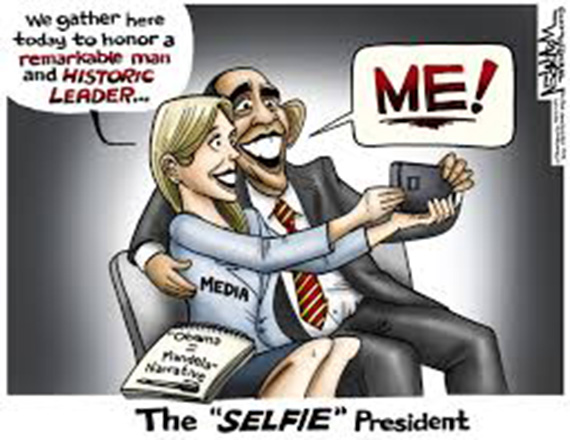 Who says democrats don't have a sense of humor?
Frustrated Senate Democrats hope a meeting set to take place on Wednesday with President Obama will help them turn a corner with a White House they see as too distant and insular.

Aides say the new faces joining the president's inner circle suggest a possible new humility following a year that saw Obama hammered over the botched rollout of his healthcare law, a series of administrative controversies and an aborted attempt to launch a military strike against Syria.

The White House staff shake-up includes the return of Washington veterans John Podesta and Phil Schiliro, as well as the promotion of a longtime aide to Sen. Charles Schumer (D-N.Y.), Katie Beirne Fallon, to White House legislative affairs director.
The same John Podesta that compiled 47 pages of proposals two weeks after the 2010 Midterms encouraging Obama to rule by executive fiat.
Democrats have repeatedly expressed their annoyance in recent months about the lack of contact from the other side of Pennsylvania Avenue, from both the White House staff and the president himself.

"Let's put it this way, it couldn't get any worse," one senior Democratic aide said of the contact last year. "The communication was terrible, and the overall strategy wasn't much better."

Much of the criticism still directed at Obama from Capitol Hill stems from a perception that he is aloof and inattentive.

"He hasn't really ever wanted to have long conversations with my boss," the third senior Democratic Senate aide said. "It always seems like he's watching the clock."

Late last year, Sen. Joe Manchin (D-W.Va.) complained that Obama waits until "it's almost to a crisis stage" before engaging Congress on pivotal issues.

"I just think sometimes they're looking for a little bit of guidance also … that's your responsibility as a leader to give that guidance," Manchin told West Virginia television station WOWK.

"He's a nonentity almost," said another aide, who argued Obama missed an opportunity to move forward with innovative proposals after his reelection victory in 2012. "For some reason, his lame-duckness started very quickly, but maybe that will change," the aide said.
Bypassing congress and issuing a plethora of Executive Orders isn't an act of humility, but, you know, whatever…  he won, so shut it haters!