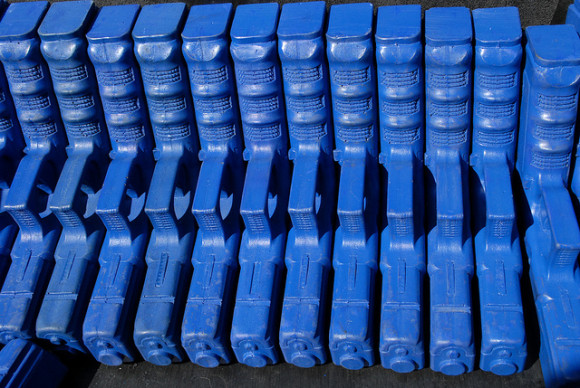 Image via U.S. Coast Guard
Back in early May, Texas law student Cody Wilson released the prototype of a plastic handgun – the Liberator – that can be manufactured by 3-D printers. The release of this new technology predictably sparked hysteria among gun control groups in spite of the fact that the overwhelming majority of people who downloaded the CAD file don't own 3-D printers. Now this piece of controversial technology will be on display in the UK. Huffington Post reports:
Britain's Victoria & Albert Museum says it has bought a working gun made on a 3-D printer, which sparked alarm among anti-firearms campaigners when it was unveiled in the United States.

The museum says the gun is an addition to its collection of "new, influential, innovative or experimental" contemporary design. … Wilson fired the gun in May, and posted blueprints online, sparking a debate about potential uses of the machines, which pump out layers of plastics, metal[,] and other materials to create 3-D objects with moving parts.

The museum said Sunday it had acquired two Liberator prototypes, a disassembled gun and a number of archive items.
In my opinion, Wilson's 3-D printed gun seems like a good fit for the Victoria & Albert Museum's exhibit. However, given the United Kingdom's very strict gun laws, it will be interesting to see whether its inclusion in the display will inspire the same sort of backlash that erupted here. Or whether it will reignite the fervor of gun control groups in the US.