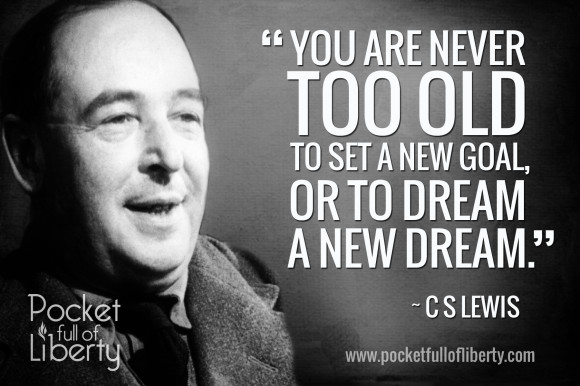 Much (deserved) attention has been given today to remembering the anniversary of the assassination of President Kennedy.
Here at Pocket Full of Liberty, we are fond of someone else whose passing that day ended the era of some of the most significant literary contributions of our time. We've chosen to remember C. S. Lewis today, on the anniversary of his passing, with some of his most notable quotes.
Whether you were introduced to Lewis as a child through the beloved Chronicles of Narnia, or as an adult through his writings on faith and grief, you were likely profoundly impacted by his work.
Here are a few of his quotes…. Download them, share them. Enjoy the words of this theologian and author.