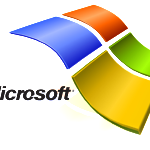 The buzz this morning is that Microsoft CEO Steve Ballmer will be stepping down from his post within the next 12 months. In response to the news, Microsoft's stock is up over 7%.
Did the company become that much more valuable today than it was yesterday? Absolutely not.
There has been, in my opinion, a classic overreaction to Microsoft ("$MSFT") over the last several months as it relates to its much-hated Windows 8 OS. In fact, during $MSFT's last earnings report, the stock tanked somewhere in the neighborhood of 10% because it barely missed analyst expectations.
All of this is silly. Let's look at the fundamentals of $MSFT, as contained in its annual report.
$MSFT's most important businesses are its Business Division and its Severs and Tools Division.
Microsoft Business Division revenue grew 14% for the fourth quarter and 3% for the full year. Adjusting for the recognition of previously deferred revenue related to the Office Upgrade Offer, Microsoft Business Division non-GAAP revenue increased 2% for the fourth quarter. Office 365 is now on a $1.5 billion annual revenue run rate.
$1.5 billion from just Office? Must be nice, right?
Server & Tools revenue grew 9% for the fourth quarter and 9% for the full year, driven by double-digit percentage revenue growth in SQL Server and System Center.
Double-digit percentage revenue growth in severs, as "the Cloud" grows and expands?
Shorter version: Microsoft is growing its most important portions of its business in leaps and bounds. In reality, do you think that $MSFT is more interested in selling PCs loaded with Windows 8, or making sure business customers are using $MSFT products for their needs, especially for servers–the heart of networking and cloud computing?
I think it's the latter.
Also, $MSFT has been good to its shareholders, paying a generous quarterly dividend and is buying back large quantities of its own shares, which makes each share owned by individual investors more valuable, as they now own a larger percentage of the business. I've previously talked about how great dividends and buybacks are for shareholders in the context of Apple stock. Companies can't fake these. If the company is not doing well, it likely won't be able to finance or afford dividends and buybacks.
Microsoft has been declared "dead" after Vista and other debacles. So long as its Business and Server and Tools Divisions are growing as they are now, $MSFT will continue to be a great company that treats its shareholders well.
As always, free markets are better markets.
(Note: I'm not a financial adviser. I'm just writing my own thoughts here. I have no position in $MSFT and no intention to open one up anytime soon. This is not to be construed as a recommendation or advice to buy/sell/trade any stock. Do your own homework).