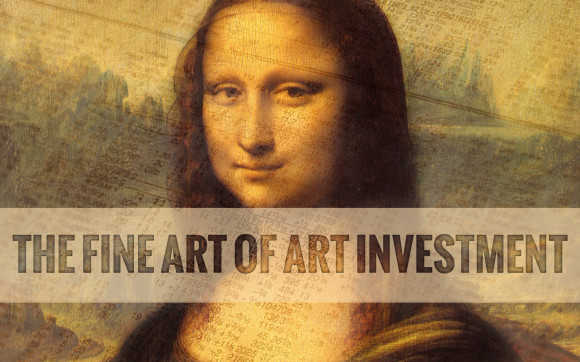 Last week, an Andy Warhol painting sold for $105 million at auction. You read that right. $105 million.
A prized 1963 Andy Warhol painting that captures the immediate aftermath of a car crash has sold for $105 million at a New York auction, shattering the record for the famed pop artist amid a spending frenzy in the art world.
The 8-by-13-foot painting titled "Silver Car Crash (Double Disaster)" depicts a twisted body sprawled across a car's mangled interior. It has been seen only once in public in the past 26 years. Sotheby's, which conducted the auction Wednesday, did not immediately identify the buyer.
The previous Warhol auction record was set in 2007 when "Green Car Crash (Green Burning Car I)" sold for $71.7 million.
Another iconic Warhol, "Coca-Cola (3)," sold for $57.2 million Tuesday at Christie's auction house, and his portrait of Elizabeth Taylor titled "Liz #1 (Early Colored Liz)" sold for $20 million Wednesday.
That was not even close to the most expensive painting auctioned last week. A Francis Bacon painting sold for $142.4 million.
A 1969 painting by Francis Bacon set a world record for the most expensive artwork ever sold at auction and a sculpture by Jeff Koons broke a world auction record for a living artist at a Manhattan sale on Tuesday.
"Three Studies of Lucian Freud" was purchased for $142.4 million at Christie's postwar and contemporary art sale Tuesday evening. The triptych depicts Bacon's artist friend.
The price tag surpassed the nearly $120 million paid for Edvard Munch's "The Scream," which set a world record when it was sold at Sotheby's in a 2012 sale.
It's not just artwork. A near-mint copy of Action Comics #1, the first appearance of Superman, sold for over $2 million in 2011. One of the rarest baseball cards, Honus Wagner's, sold for over $2 million this year. Another example: a rare 1794 silver dollar sold for $10 million this year.
What's going on here?
First, these auction prices could mean one of several things. They could be indicative of some sort of a "bubble" in collectible prices. On the other hand, this could be an example of an improving economy combined with richer folks who — having recovered more quickly than others from the recession — have pent-up demand to invest in so-called "one of a kind" items for gains.
I think there are a few things going on here which require attention:
1. Wealthy foreigners are buying up assets with dollars at a fast pace.
Buyers from Asia, the Middle East and Russia play a big role in the contemporary art market, said Richard Feigen, an art dealer and collector whose Manhattan gallery has works spanning from the 14th century to contemporary art.
Due to America's trade imbalances (sending more dollars abroad by borrowing, trade deficits, etc.) and Quantitative Easing, there are a lot of dollars out there. Naturally, as more dollars are "out there" in the world, prices for assets rise. It seems logical that foreign investors are "diversifying" out of dollars (to some degree) and buying other assets with dollars, such as rare art. Maybe you haven't heard, but JP Morgan Chase sold its headquarters in lower Manhattan for $725 million to a Chinese company.
2. The price of collectibles continues to march upward.
It should be noted that the prices of collectibles continues to climb. The initial projection of the price of the Warhol painting which sold for $104.5 million was $60 million. Since the painting had been in private hands for close to 30 years, it was not possible to find previous auction history. This gives you a sense that the previous price paid and the latest price had a large spread.
It's interesting to see how the price of this specific copy of Action Comics #1 has risen over the years. In 1992, it sold for $86,000. In 1997, it sold for $150,000. In 2011, it sold for $2 million. Quite a return (over 20% per year, translating to an ROI [return on investment] of over 1200%). Did the comic book gain that much value over 14 years? Or did the dollar decline? Or a combination of the two?
This is the case with food, fuel, health care, and education (and has been for a while). Prices continue to go up, particularly as Quantitative Easing and deficit spending by Congress and the President continue. Also, however, the prices of other assets (such as stocks, collectibles, etc.) rise as well. This is a basic consequence of inflation. Prices for assets rise as the money supply rises. Thankfully, America is nowhere near a hyperinflationary situation. But rising prices of assets and hard goods, especially those most consumed by the middle class, is alarming and something to observe.
3. These purchases are part of a tax hedge by the ultra-wealthy.
Wealthy Americans are likely buying collectibles for a number of reasons, including a hedge against a declining dollar or diversification or speculation. The problem is that collectible markets, particularly on the higher end, tend to be thinner markets. There is obviously more demand for shares of Exxon Mobil or Apple than Francis Bacon paintings. There also is more supply of a publicly traded company than an Action Comics #1 or a 1794 silver dollar. It must be noted that collectibles are basically concentrations of large wealth which are highly portable — and potentially anonymous wealth protection, as suggested in a post which appeared here on November 17.
Owning collectibles offers one major advantage – one that I think drives 90% of the demand for collectibles: It's a great way to protect your wealth from the IRS. People know that when they die, the IRS won't have any idea what is hanging up on their walls or hiding in their vaults. So they hide money in these trophies to give to their children to avoid estate taxes. Mind you, I'm not passing judgment on these actions, nor am I recommending them… I just believe that's why a lot of demand for collectibles exists.
Nobody is advocating tax evasion of course (or providing any investment advice in this article). But collectibles make it easier to "hide" assets from the taxman. In a perfectly legal transaction, for example, an estate can transfer a collectible worth approximately $5 million to an heir (or even more than that if the item is transferred from a deceased husband to his spouse) without triggering the estate tax. Gifts in the amount of $28,000 (per couple) can be made without triggering any tax liability every year as well. Other more complicated and elaborate tax strategies likely exist. Aside from that, collectibles offer wealth protection and portability for those able to afford them. It's easier to move a painting than to move $140 million in cash anywhere in America (or the world, for that matter).
Bottom line — asset prices are distorted by the spending and printing which has been going on for decades (at least for the spending part). Both parties are to blame for this. Moreover, our tax regime is oppressive. Rational actors will take whatever steps to avoid or to minimize paying taxes (sometimes legally and sometimes not) when they're being soaked by the oppressive income tax. Until the distortions end, we will continue to see the price of collectibles and other assets rise at a fast pace.
The impact of rare comic books on the average American is minimal. The impact of rising food, fuel, health care, and education costs is not.
As always, free markets are better markets.
* * *
Retail sales will be the most closely watched figure, in my opinion, going into the holiday shopping season. Watch for this on Wednesday morning (projected to be flat, or a slight uptick when autos are removed from the calculation). Initial jobless claims (projected at 335,000) will be out on Thursday. Earnings season marches on. Look for retailers' results to be over-analyzed, of course.
Have a great week!